Sixth Form Science Seminars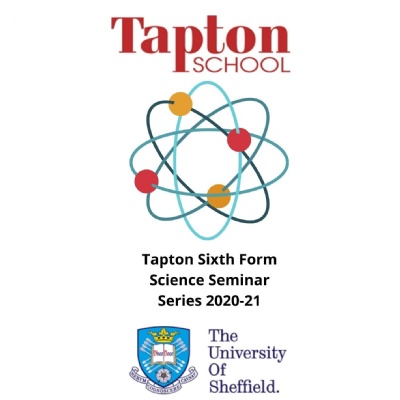 This week we launched our Sixth Form Science Seminar Series with a superb talk from Dr Ruth Thompson, Department of Oncology and Metabolism, University of Sheffield Medical School.
This is our 5th year providing a series of Science talks from research scientists, where our students get to experience University style learning in our New Hall "Lecture Theatre". The talks stretch the students' knowledge of science where they apply the principles of A-Level to beyond the specification learning to follow and discuss cutting edge research, they also benefit from the listening to a diversity of speakers from an array of careers in science research. These talks often inspire our students to pursue a career in science research, it is great to hear from our alumni who are now embarking on these careers, we look forward to the day where we can invite one of our alumni to talk about their research in the theatre where it all began!
This year our speakers join us in the New Hall through Microsoft Teams and it was great to have a record number of students in attendance. Dr Thompson discussed the development, from "Bench to Bedside" of a chemotherapy drug that inhibits a DNA repair pathway in cancer cells.
Seminars are weekly and the programme can be found on the Learning Platform / School Website. Follow us on Twitter @TaptonSciRes We have a broad range of talks from Maths, Science, Engineering and Medicine, our Christmas lecture will discuss the Physics of Santa. Its going to be another exciting year of Science! As always we are so grateful for the excellent support from the University of Sheffield and their amazing staff who relish the opportunity to inspire the next generation of scientists.