Careers Information
At Tapton we understand the importance of quality careers education. Young people have a wide and exciting range of opportunities available to them. We aim to help them make the right choices, manage transitions and ultimately realise their life chances and dreams.
All careers provision delivered at Tapton is defined by the Gatsby Benchmarks:
1. A stable careers programme
2. Learning from career and labour market information
3. Addressing the needs of each pupil
4. Linking curriculum learning to careers
5. Encounters with employers and employees
6. Experience or workplaces
7. Encounters with further and higher education
8. Personal guidance.
key stage 3
Careers Education is delivered through a planned programme of PSHEE (Personal, Social, Health and Economic Education) lessons, or via off-timetable days. Students are encouraged to research different opportunities and are introduced to the concept of economic wellbeing.
key stage 4
Students work with our Careers Leader and Independent Careers Advisor to decide on their Post-16 destinations. All students in Y11 benefit from a careers interview before the Post-16 deadline at the end of January, and students in other year groups can request an interview themselves or be referred by their teachers or Year Managers throughout their study.
key stage 5
In our Sixth Form we offer an optional programme of work experience. Students can source their own placements or work with the Careers Leader to find a suitable placement.
Students can also request a careers interview, or be referred for one through the Sixth Form team.
How to find out more
Careers provision is constantly reviewed. Our careers policy and provider access policy can be found on our policies page:
Sam Dunn is our Careers Leader who coordinates the careers programme, including liaison with pupils, parents, teachers, employers and Post-16 providers.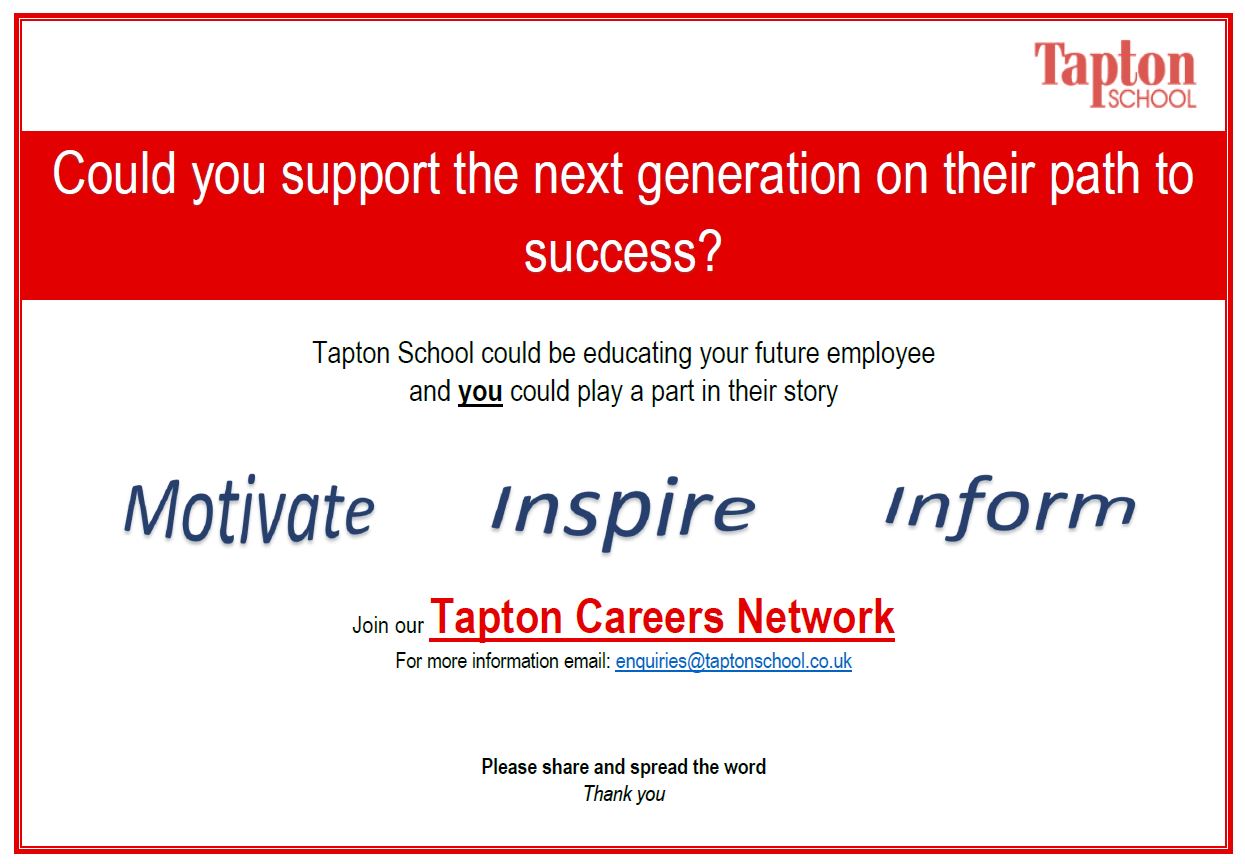 Email: Careersadmin@taptonschool.co.uk
Telephone: 0114 267 1414