Transition
Welcome to Tapton's Y6 Transition page.
Y6 Open Evening
This year Y6 students and their parents will be able to experience a Virtual Open Evening on Thursday 1st October.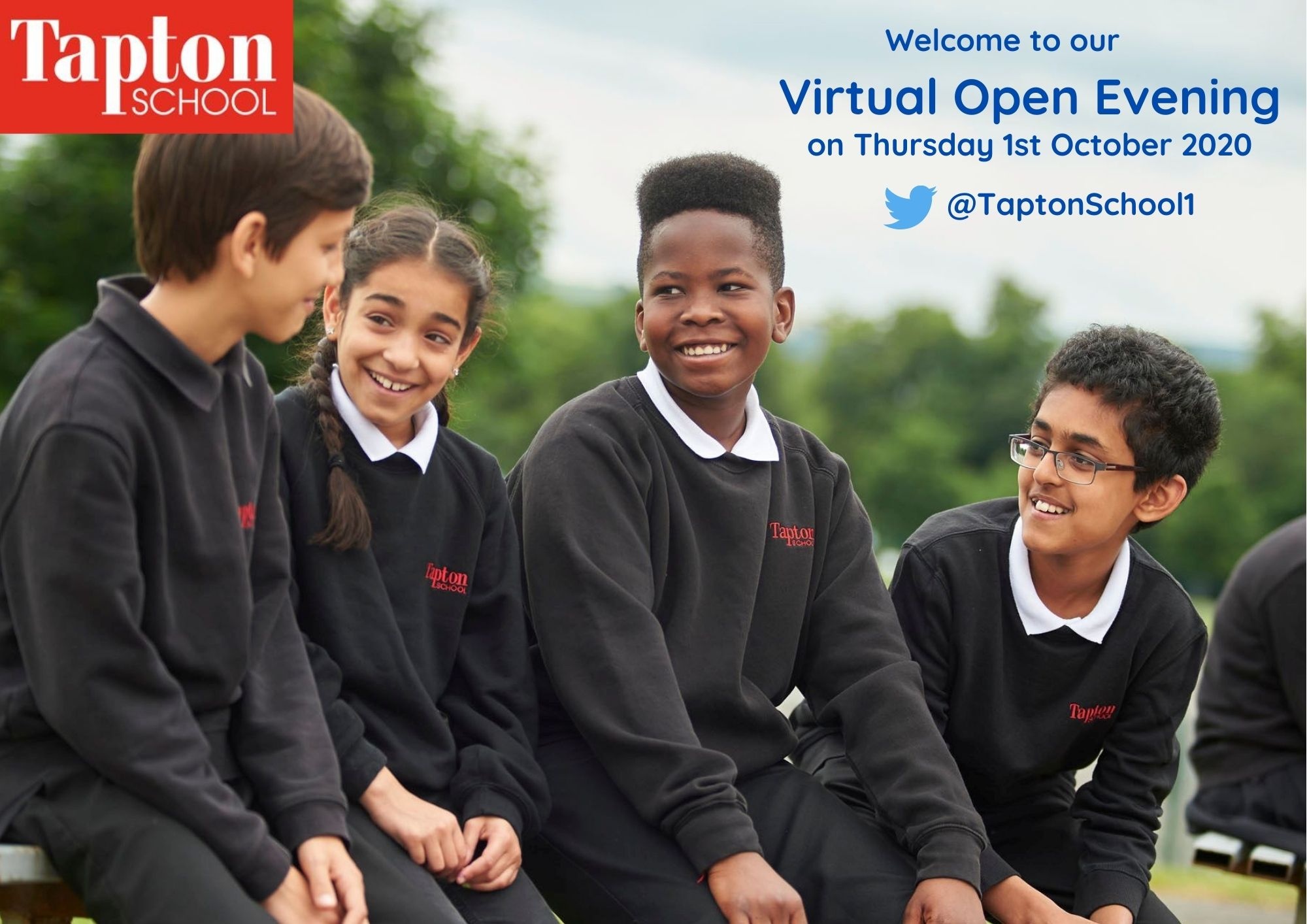 Staff have produced videos and PowerPoints to introduce their subject areas. You will be able to learn about the curriculum, the classrooms, the staff and exam results. There will also be a presentation from our Headteacher Ms Rhodes and our Deputy Headteacher Ms Grewal.
TO JOIN CLICK (HERE) ON THURSDAY 1ST OCTOBER.
In the meantime, you can have a virtual tour of the school using the video below.
How to apply
Go to the Sheffield City Council website https://www.sheffield.gov.uk/home/schools-childcare/apply-school-place for details on how to apply.
Questions
If you have any further questions you can email Tapton school using enquiries@taptonschool.co.uk and writing 'Y6 Transition' in the subject line.