Beginners get their first taste of skiing at Xscape
12 Beginner skiers had their first taste of snow on our trip to Xscape last week.
12 Beginner skiers had their first taste of snow on our trip to Xscape last week.
Students from years 7-13 enjoyed a one hour taster session where they were given instruction on the basic techniques for moving on snow. They started by learning how to side step up the slope before pointing their skis downhill and sliding easily to the bottom of the practice slope. After this they used the small drag lift to go to the top of the slope where they started to use the snow plough technique to control their speed down the slope. It was a skill that came easier to some than others!!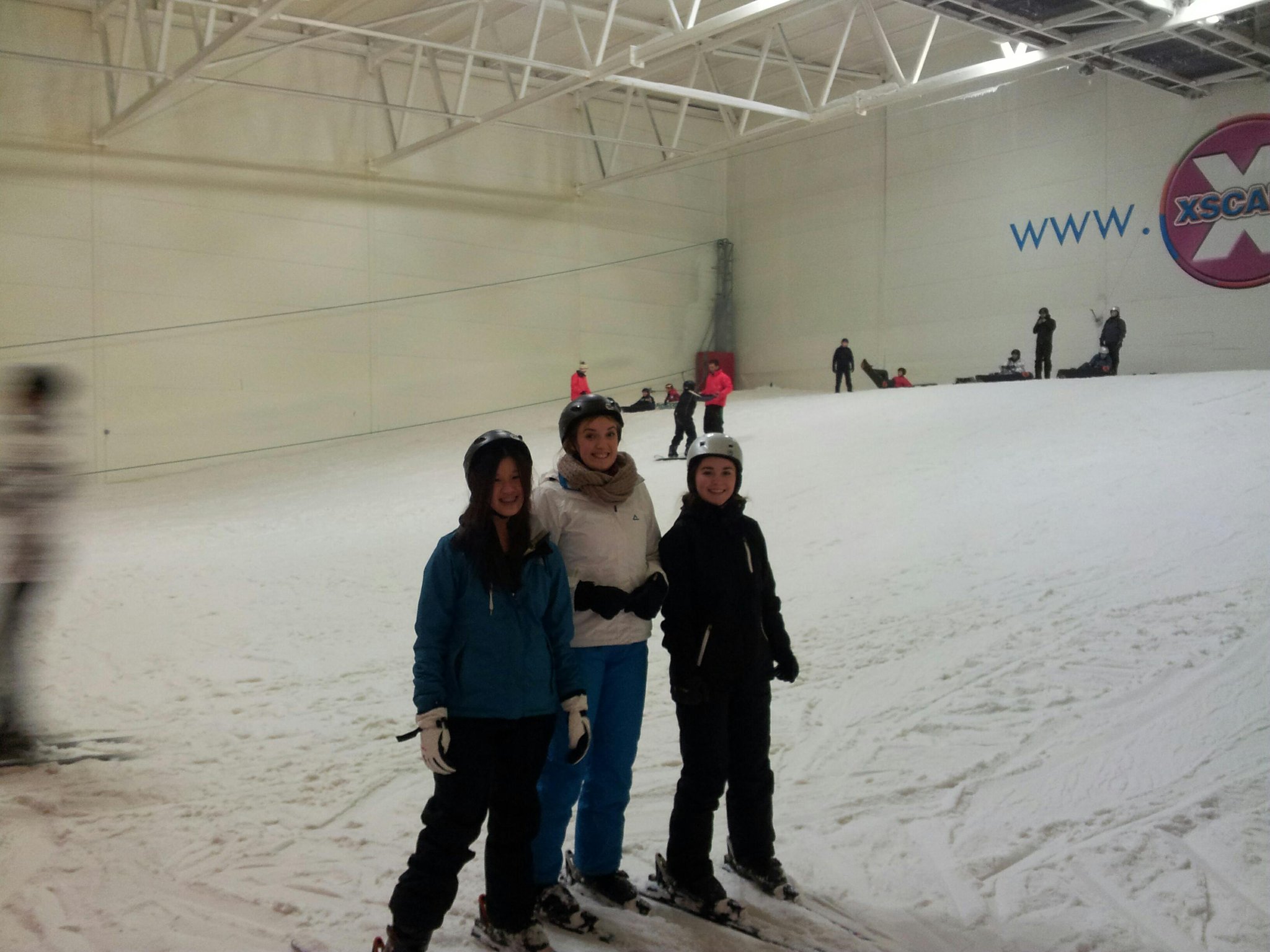 Now that the beginners have got a feel for their skis and how they will move on snow they are well set up to get the most out of their week in Austria which is now just 3 weeks away!
Whilst the beginner skiers were honing their skills we also had two beginner snow boarders also being put through their paces. They were learning to use their edges to control their speed and using the falling leaf technique to perform simple turns. We also took a further 32 students who are already competent skiers and snowboarders to enjoy free slope time on the main slope and there were some impressive skills and cool clothing on display!
Thanks to the staff involved in running the trip to Xscape. We now have our sights set on the main event which will come round very quickly indeed and with the current snowy weather in Sheffield it is hard not to daydream of the fun we will soon be enjoying!
Mr Kennedy
No comments have been left yet.